<![if !vml]>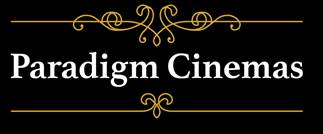 <![endif]>
Paradigm cinemas first opened in Tamarac Florida in July of 2019.
The Gateway Fort Lauderdale was added as a location in August of 2022.
Our goal as a company is to encourage more people to come to the movies by not only offering a great experience with a quality movie presentation,
but by making going to our theaters an affordable experience.
While we have little control over ticket prices, our food prices are significantly less than what other theaters charge.
For families or anybody budget conscious, this is an important distinction between us and other movie theaters.
Affordability is the number one reason many don't go to the movies as often as they'd like.
The other reasons are a lack of comfort and a need for personal space as well as having to share space with loud people and distractions.
In light of that, we are proud to offer our "Personal Space Guarantee".
When you visit Paradigm Cinemas, you will never be seated directly next to anyone other than those people you purchased tickets with.
Our system will always leave a single seat between you and any other customers, thus affording you some "Personal Space".  
We also enforce a no talking and no visible screens policy once the movie has started. Violators may be asked to leave with no refund.
The cinematic experience is constantly evolving and we recognize that we must evolve as an industry to always strive to better service our customers.
The best is yet to come.
Copyright 2022 – Paradigm Cinemas