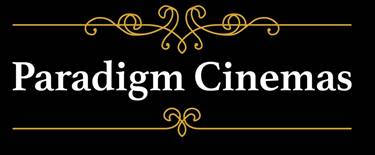 We have a few different options when it comes to rentals at the Gateway Theater.
Private screenings – A theater can be rented to screen anything you like, whether it be just you and your friends or for a film maker wanting to premier
their work. If watching your own content, you can provide us with a Blu-ray or you can hook up your own device through an HDMI
interface. For movie premiers or similar works, we can show things in most formats although for the best presentation we will typically
convert your video file to DCP.
Business presentations – Auditoriums are available to rent for business presentations as well, we can project whatever presentation you need on the movie
screen as well as provide you with a microphone. To utilize our screens you must use a device with an HDMI output.
Stage rentals – We have an 170 seat auditorium available for rent that has a stage. The stage is 16 x 8 and can accommodate many different types
of events from comedy nights, to band performances, live theater, or even karaoke !
Birthday parties – Our theaters are available for private party rentals, but we also have the more popular free "semi" private option.
For a semi-private party, you must have a miimum of 15 attendees, you are given exclusive use of an auditorium
for around 30 minutes prior to a regularly scheduled showing. At show time the public watches the movie with you.
A table is also provided for serving cake etc.
Rental pricing ranges are based on the dates and times that you need, please email the theater at gateway@paradigmcinemas.com for more information.
Copyright 2023 – Paradigm Cinemas